Life Coaching
Life Coaching Advanced Level 5 Diploma Endorsed by ABC Awards | Accredited CPD Certificate | 90 CPD Points.
Summary
Price
Save 99%
Offer ends 26 November 2019
Study method
Online, self-paced
Achievement
Level 5 Diploma Life Coaching (Endorsed Certificate)
90 CPD points / hours
Additional info
Exam(s) / assessment(s) is included in price
Tutor is available to students
Overview
Life Coaching
Certificate of achievement in Life Coaching Level 5. Additional CPD Accredited Certificate in Life Coaching with 90 CPD points available with no extra study.
Level 5 Life Coaching Diploma
Interested in becoming a successful life coach? Ready to put your people skills practical use and perhaps even become your own boss? With an endorsed Level 5 Life Coaching Diploma on your CV, the career of your dreams could be right at your fingertips!
Life coaches provide an extensive range of invaluable services for millions of people worldwide. Clients approach life coaches for various reasons, though don't always know exactly what they want to achieve. They know there's something about their life they'd like to improve, or perhaps something that's holding them back. The job of the life coach being to help clients pinpoint problems in their lives, identify obstacles standing in their way and empower them to fulfil their objectives. The life coach also plays an important role helping clients establish immediate and long-term objectives in the first place. Rather than 'curing' patients in the traditional sense, life coaches believe every client already has it within themselves to achieve even the most ambitious goals. It's simply a case of tapping into their hidden potential and eliminating every obstacle barring their progress.
Engineered exclusively for distance learning, this advanced Level 5 Life Coaching Skills Diploma could pave the way for an incredible career in coaching! Examine the functions and objectives of life coaching in-depth, along with the reasons clients consult with life coaches and an overview of the coaching process. Take your interpersonal communication skills to the next level, study the art of effective neuro linguistic programming and take the first steps towards building your own successful Life Coaching practice from scratch. Whether new to life coaching or looking to advance an existing career, this Level 5 Life Coaching Diploma could transform your professional outlook for life!
Achievement
Level 5 Diploma Life Coaching (Endorsed Certificate)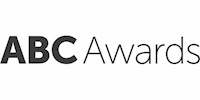 90 CPD points / hours
Description
Life Coaching
Course Benefits
An endorsed Level 5 Life Coaching Skills Diploma could prove helpful in bringing your long-term career goals to life. Get started on your studies today and enjoy a variety of exclusive benefits including:
The committed support and consultancy of your own personally-assigned tutor, every step of the way.
Premium quality course materials and learning resources, created by experienced industry veterans and respected academics.
Total flexibility and freedom from deadlines, allowing candidates to study from any location worldwide at a pace that suits their lifestyle.
No additional fees or costs incurred at any time - our courses represent unbeatable value for money.
The chance to boost your professional profile, with an endorsed Level 5 Life Coaching Skills Diploma from a recognised awarding body!
Learning Objectives
The objective of this course is to instil candidates with the knowledge, skills and confidence needed to thrive in the field of professional coaching. Along with a passion for people and the desire to help others, the life coach must be an incredibly accomplished communicator. From body language to listening skills to neuro linguistic programming, a variety of specialist skills are needed to get to the heart of clients' issues. From start to finish, this course provides a detailed overview of the skills, competencies and character traits at the heart of effective life coaching.
No prior knowledge or experience is required, as complete tutor support is provided from start to finish. In addition, all course materials and study aids are included in the initial fee for unbeatable value for money. Flexibility and accessibility are guaranteed, with no deadlines imposed and no time-restrictions to worry about. Whether new to life coaching or ready to take your career to a more advanced level, this Level 5 Life Coaching Skills Diploma could make all the difference.
Upon completion, learners will have examined the most important concepts and teachings at the heart of effective life coaching, including:
The duties and responsibilities of the professional life coach
Typical reasons for consulting with life coaches
How communication skills affect the quality of consultations
Implementation of neuro linguistic programming skills
Reading and accurately interpreting non-visual cues
A detailed overview of the coaching process
An introduction to essential life coaching tools and techniques
Tips and strategies for successful business establishment
Course Outline
Whatever your long-term career goals, you'll be a step closer to fulfilling your potential with a Level 5 Life Coaching Skills Diploma on your CV. This exclusive course is delivered over a series of nine engaging units, which conclude with online assessment for submission to your assigned tutor. Topics and teachings covered in the course are as follows:
Unit 1 - Life Coaching Basics
This unit covers the following topics:
The Designed Alliance
Establishing a successful life coaching relationship
Some common types of coaching
Plus more
Unit 2 - The Coaching Process
This unit covers the following topics:
A Life Coaching Philosophy?
The Difference Between Coaching And Consulting Or Counseling
How is Coaching Different from Counselling or Therapy?
The Basic Structure Of A Coaching Session
The Coaching Process
Core Coaching Models
Life Coaching Tools And Techniques
Plus more
Unit 3 - Life Coaching Tools & Techniques
This unit covers the following topics:
The Essential Life Coaching Tools
Clarifying Values
Busting Negative Assumptions and Limiting Beliefs
Brainstorming
Future-Self
Plus more
Unit 4 - Communication Basics
This unit covers the following topics:
Growing Our Self-Awareness
Developing Confidence
Communication Basics
Probing
Plus more
Unit 5 - Listening Skills
This unit covers the following topics:
Active Listening Skills
Responding to Feelings
Reading Cues
How Do You Rate Your Listening Ability?
Plus more
Unit 6 - Body Language
This unit covers the following topics:
Gestures
Emotions
Eye Contact
Facial Expressions
Hand/Arm Gestures
Body Postures
Clothing
Proxemics (Physical Space)
Voice Characteristics
Status Symbols
Plus more
Unit 7 - Introduction to Neuro Linguistic Programming
This unit covers the following topics:
Defining Neuro Linguistic Programming
Understanding Common NLP Terms
The NLP Presuppositions
The Senses According to NLP
Eye Accessing Cues
Using Enriched Language
Matching and Mirroring
Sensory Systems
Pacing and Leading
Plus more
Unit 8 - Communication Styles
This unit covers the following topics:
Dichotomies in Theory
Creating a Positive Self-Image
Techniques for the Workplace
Delivering Your Message
Assertiveness
The Assertive Formula
Plus more
Unit 9 - Starting & Running a Life Coaching Practice
This unit covers the following topics:
Charter of Life Coaching Practice
Let us now complete the I-CAN-DO mnemonic:
Information and Assistance
Confidentiality
Time Allocation
Aim
Who is this course for?
Life Coaching
Once again, we impose no deadlines or time-restrictions whatsoever, welcoming ambitious applicants from all over the world. Whatever your current position and long-term objectives, our exclusive online courses have you and your career covered!
Our courses are open to ambitious candidates from all backgrounds, with no specialist knowledge or experience required. Careers in life coaching are suitable for passionate and enthusiastic individuals, who enjoy nothing more than supporting and helping others. While there's no requirement to obtain a formal degree or license to operate as a life coach, a relevant educational background is mandatory. This course is therefore ideal for newcomers to life coaching and those already working in the field - anyone looking to carve out a rewarding and fulfilling career for life.
Sign up for this exclusive Level 5 Life Coaching Skills Diploma today, or contact a member of our admissions team if you have any questions!
Requirements
Life Coaching
There is no particular entry requirement.
OPTION-I: Endorsed Certificate of Achievement from ABC Awards
At the end of the course, learner can claim an endorsed certificate by paying £120 accreditation fee+postal charges.
Certificate of Course Completion
(soft copy) can be claimed for £15. If you need hard copy of this certificate you will pay £25
OPTION-II: CPD Certificate
Upon successful completion of the course, a fee is payable for a CPD Accredited Diploma in PDF format or hard copy.
CPD Accredited Diploma (PDF format)=£30
CPD Accredited Diploma (Hardcopy)=£95
Postage Charges:
National £9
International £15
Career path
Life Coaching
Studying for an endorsed Level 5 Life Coaching Diploma could help you land your dream job, or open the door to a world of incredible self-employment opportunities.
Mindset Coach
Human Performance Coach
Human Behavioural Expert
Life Strategist
Empowerment Coach
Success Coach
Achievements Facilitator
Performance Coach
Personal Results Coach
Personal Mentor
Motivational Coach
Questions and answers
Currently there are no Q&As for this course.Be the first to ask a question.
Legal information
This course is advertised on reed.co.uk by the Course Provider, whose terms and conditions apply. Purchases are made directly from the Course Provider, and as such, content and materials are supplied by the Course Provider directly. Reed is acting as agent and not reseller in relation to this course. Reed's only responsibility is to facilitate your payment for the course. It is your responsibility to review and agree to the Course Provider's terms and conditions and satisfy yourself as to the suitability of the course you intend to purchase. Reed will not have any responsibility for the content of the course and/or associated materials.