Facilities Management
Facilities Management Level 5 | Endorsed by ABC Awards | CPD Accredited Certificate | 100 CPD Points/Credits
Summary
Price
Save 99%
Offer ends 24 December 2019
Study method
Online, self-paced
Achievement
Level 5 Diploma Facilities Management (Endorsed Certificate)
110 CPD points / hours
Additional info
Exam(s) / assessment(s) is included in price
Tutor is available to students
Overview
Facilities Management
Diploma in Facilities Management Level 5. Additional CPD Accredited Certificate with 110 CPD points available without extra study.
Study online for a Level 5 Diploma inFacilities Management and explore a world of incredible career opportunities! Explore the functions and objectives of professional facilities management at the highest level, with complete tutor support provided from start to finish!
Facilities Management | Facilities Management Diploma | Facilities Management Online
Also referred to simply as Facilities Management, facilities management comprises a variety of disciplines and interconnected responsibilities. The ultimate goal of which is to oversee asset management for large and small organisations alike, taking charge of property, physical infrastructure, human resource management and vendor relations. According to the International Facilities Management Association (IFMA), this fascinating field "considers the coordination of people, place, process, and technology." Across public and private sectors alike, facilities management ensures an organisation has the resources and infrastructure needed to perform its functions effectively and efficiently. From building maintenance and renovations to contract management to security to sustainability, the facilities manager oversees a long list of responsibilities. A dynamic and demanding field, which can also be highly-lucrative for successful candidates.
This exclusive Level 5 Diploma in Facilities Management provides a comprehensive introduction to one of the world's most sought-after specialist fields. Study the functions and objectives of facilities management at an advanced level, building the skills and knowledge you'll need to pursue a rewarding career for life. With no prior knowledge or experience necessary, course content gradually introduces the various interconnected disciplines that form the foundation of facilities management. Examine the art of effective vendor relations and contract management, the importance of quality management, strategies for improving human resource management and the purpose of contingency planning. Learn how to become an invaluable contributor in any organisational setting, as you work your way towards and endorsed Level 5 Diploma in Facilities Management !
Enrol today and a rewarding career in facilities management could be right at your fingertips!
Achievement
Level 5 Diploma Facilities Management (Endorsed Certificate)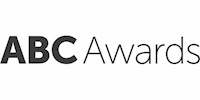 110 CPD points / hours
Description
Facilities Management
Facilities Management - Course Benefits
Our dynamic database of courses welcomes applicants from all over the world, with none of the usual restrictions or entry-requirements. Enrol today and enjoy a variety of perks and privileges including:
Complete provision of all supporting documentation and learning resources needed to successfully complete the course.
Expert tutor support provided throughout, ensuring you gain maximum value from your studies.
Total convenience and flexibility, with round-the-clock access to our digital learning platform and no deadlines to worry about.
Premium course materials and study aids, created by a team of industry veterans and noted academics.
The opportunity to enrich your long-term outlook with an endorsed Level 5 Diploma in Facilities Management on your CV!
Facilities Management - Learning Objectives
The objective of this course is to instil candidates with the specialist skills and knowledge needed to pursue a fulfilling career in facilities management. Irrespective of background and experience to date, learners are primed with the confidence to pursue their most ambitious goals. Each of the main responsibilities in the field of facilities management is dissected and examined at the deepest level. Ideal for newcomers and existing members of the workforce alike, this Level 5 Facilities Management Diploma could fast-track your progression up the career ladder.
By developing a deeper understanding of the functions and objectives of facilities management, you stand a much better chance of building a successful career. From start to finish, your personally-assigned tutor will provide the support and feedback you need to successfully complete the course. After which, you'll have the opportunity to put your new skills and knowledge to use in the practical setting of your choosing.
Upon completion, learners will have examined the most important concepts and teachings at the heart of successful facilities management, including:
Occupancy and human factors
Operations and maintenance
Human resource management
Sustainability
Facility IT management
Risk management
Safety and security
Communication
Performance and quality
Leadership and strategy
Real estate
Project management
Finance and business management
Course Outline
From job-market newcomers to successful business owners, this Level 5DiplomaFacilities Management could make a significant contribution to your ongoing professional development. Your tutor will provide complete support throughout the following 10 course modules - each of which concludes with an online assessment to measure your understanding of the subject matter:
Unit 1 - Introduction to Successful Facility Management
This unit covers the following topics:
Facility Management
Characteristics of a Successful Facility Manager
The Development of a Facility Management Philosophy
Types of Organizations
Considerations for Organizing a Department
Non-Profit and Not for Profit Organizations
Organizing the Department
Personality and Skills of Facility Personnel
Facility Management Leadership
Strategic and Annual Planning
The Annual Work Plan
Plus more
Unit 2 - Operations and Maintenance
This unit covers the following topics:
Human Resources Management
Communications
Outsourcing of services or in-house staff?
Plant Operations
General administrative services
Hazardous Waste Management
Recycling
Indoor Air Quality
Inventory Management
Communications and Wire Management
Relocation and Move Management
Furniture Installation
Plus more
Unit 3 - Vendor Management & Outsourcing
This unit covers the following topics:
Vendor Management
Identifying the Right Source of Supply
Selecting a Source
Benefits of choosing a Source of Supply
Vendor Registration and Development
Vendor Rating
Aims of Vendor Rating
Vendor Rating Methods
Parameters of Vendor Rating
Learning Cycle and Training
Pitfalls of Learning curve
Systematic Training Needs Analysis
Materials Management Computerisation
Plus more
Unit 4 - Contracting and Types of Contracts
This unit covers the following topics:
Essential Elements of a Contract
Provision of the Law with Regards to Form
Lump sum Contracts
Unit Price Contracts
Combined Lump sum and Unit Price Contracts
Negotiated Contracts
Management Contracts
Purchase Orders as Contracts
Awarding Contracts
Selection of Type of Contract
Plus more
Unit 5 - Project Management
This unit covers the following topics:
Project Life Cylce
Strategic Plan
Product Description
Project Selection Criteria
Determining the Project Goals
Identifying the Key Stakeholders
Identifying the Project Constraints
Managing Constraints
Defining Project Selection Criteria
Project Charter
Resource or Project Costs
Human Resource Costs
Administrative Costs
Assembling the Project Charter
Developing Project Plan
Developing Resource Plan
Project Interfaces
Developing an Organizational Plan
Risk Planning
Building Deliverables
Monitoring and Control
Communications Management
Plus more
Unit 6 - Managing Quality in Projects
This unit covers the following topics:
Implementing Quality Project Management
Determining the Quality Policy
Reviewing the Project Scope Statement
Planning for Quality
Using a Benefit/Cost Analysis
Applying Benchmarking Practices
Creating a Flow Chart
Considering the Cost of Quality
Creating the Quality Management Plan
Creating Quality Assurance
Applying Quality Assurance
Completing a Quality Audit
Preparing for Quality Control
Plus more
Unit 7 - Managing Human Resources
This unit covers the following topics:
Functions of the Human Resource Management (HRM)
Code Of Ethics Of Human Resources
Functions of the Human Resources Management
Plus more
Unit 8 - Facility Emergency Preparedness
This unit covers the following topics:
Estimate Probability of Occurrence
Emergency Planning
Categorizing Emergencies
Emergency Categories
Development of an Emergency Plan
Organizational Considerations
Command, Control, and Communications
Chain Of Command
Succession Responsibility
Facility Emergency Operations Center (FEOC)
Facility Manager Responsibilities
Emergency and Security Manager Responsibilities
Emergency Preparation and Training
Evaluate Requirements
Analyze and Modify the Plan
Plus more
Unit 9 - Facility Security Management
This unit covers the following topics:
Facility Physical Security Goals
Protect People and Property
Facilities Security Responsibilities
Security Planning Considerations
Security Planning Approach
Crime Prevention Through Environmental Design (CPTED)
Territorial Reinforcement
Natural Access Control
Vulnerability Assessment
Facility security Implementation
Access Control
Facility Electronic Security
Employee Protective Measures
Plus more
Unit 10 - Sustainability and Use of Resources
This unit covers the following topics:
What is Sustainability?
Improving the Sustainability of your organization
Identification of resources used
Setting future targets
Sustainability: a whole organisation approach
Reporting Progress and reviewing results
Plus more
Who is this course for?
Facilities Management
It's becoming increasingly rare for individuals to 'accidentally' become successful facility managers. Instead, businesses expect facility managers to possess broad knowledge and a highly-developed set of specialist skills. Facilities managers play one of the most significant roles in optimising an organisation's performance and safeguarding its future. For anyone looking to climb the career ladder in a facilities management capacity, targeted studies are mandatory. Likewise, anyone running their own business (or considering entrepreneurship opportunities) could find this Level 5 Facilities Management Diploma invaluable.
With no strict entry-requirements or time-restrictions to worry about, our flexible online study programmes are open to ambitious applicants from all backgrounds. We'll provide everything you need to successfully complete the course, working at a time and pace that suit your lifestyle.
If you're ready to take your career to the next level, we're ready to show you the way - get started on your Level 5 Diploma in Facilities Management today.
Requirements
Facilities Management
No particular entry requirement.
OPTION-I: Endorsed Certificate of Achievement from ABC Awards
At the end of the course, learner can claim an endorsed certificate by paying £120 accreditation fee+postal charges.
Certificate of Completion
CPD(soft copy) can be claimed for £15. If you need hard copy of this certificate you will pay £25
OPTION-II: CPD Certificate
Upon successful completion of the course, a fee is payable for a CPD Accredited Diploma in PDF format or hard copy.
CPD Accredited Diploma (PDF)=£30
CPD Accredited Diploma (Hardcopy)=£95
Postage Charges:
National £9
International £15
Career path
Facilities Management
Level 5 Facilities Management studies could prove instrumental in taking your career to the next level. Typical job titles and roles that fall within the field of FM include the following:
Asset Manager
Assistant Property Manager
Construction Manager
Director, Physical Plant
Energy Manager
Facilities Coordinator / Supervisor
Plant or Operations Manager
Questions and answers
Currently there are no Q&As for this course.Be the first to ask a question.
Legal information
This course is advertised on reed.co.uk by the Course Provider, whose terms and conditions apply. Purchases are made directly from the Course Provider, and as such, content and materials are supplied by the Course Provider directly. Reed is acting as agent and not reseller in relation to this course. Reed's only responsibility is to facilitate your payment for the course. It is your responsibility to review and agree to the Course Provider's terms and conditions and satisfy yourself as to the suitability of the course you intend to purchase. Reed will not have any responsibility for the content of the course and/or associated materials.