Black Friday
Facilities Management Diploma + Facilitation Skills
Get 2 Certification in 1 Course. Professional Certificate Endorsed by ABC Awards + CPD Certificate. Tutor Support
Summary
Price
Save 95%
£13.99
inc VAT (was £300)
Offer ends 12 December 2019
Study method
Online, self-paced
Access to content
12 Months
Achievement
Level 5 Diploma
2 CPD points / hours
Additional info
Exam(s) / assessment(s) is included in price
Tutor is available to students
Overview
The Facilities Management Diploma + Facilitation Skills bundle offers complete specialist knowledge of all areas regarding the maintenance of buildings and services. By combining this ABC award course with a CPD course, learners will be fully equipped with the practical skills and in-depth information to fast track their career and gain complete expertise
The Facilities Management Diploma is a beginners course, designed to give learners a comprehensive understanding of facilities operations, maintenance and planning. Topics include performance measurement, budgeting, project management and sustainable development. Throughout this course, learners will expand their knowledge of key performance indicators (KPISs) and will explore control measures for ensuring a quality standard of services. This course is endorsed by ABC Awards – a regulated organisation that provides professional, reputable certification for further education.
The Facilitation Skills course offers quality training for aspiring facilitators who want to expand their knowledge of the framework required for effective facilitation. It covers essential topics such as dealing with difficult people, building consensus, and addressing group dysfunction. Throughout the course, learners will develop crucial skills in active listening, conflict solving and communication, and will be introduced to a wide range of intervention techniques to fast track their career. There are no entry requirements for this training program.
Learning Objectives
Get a sweeping overview of facilities management.
Carry out duties with a highly-trained level of skill, talents and on-the-ground knowledge.
Explore a wide range of service types within facilities management.
Understand the welfare facilities required in the workplace.
Recognise the core connection between sustainable development and facilities management.
Familiarise with the productive operations of facilities management in a variety of businesses.
Explore the operational areas to improve, and be aware of all changing regulations in the industry.
Gain an understanding of the processes involves in managing the physical property.
Realise the impact of decisions made on every other part of the facility.
Learn the objectives of facility management in real estate.
Respond to emergencies calmly and speedily.
Fix issues and follow procedures in facilities management.
Increase efficiency and reduce waste while keeping people safe.
Allow teams to work productively and separate the high performers from the rest.
Prepare documents and reports on inefficiency and issues.
Oversee the maintenance and management of building assets effectively.
Gather resources and infrastructure required to perform crucial functions effectively and efficiently, within an organisation.
Develop the key skills and practical knowledge to create an inclusive and harmonious environment for all
Understand the basic principles of conflict management and conflict resolution
Sharpen your skills in communication, leadership and people management
Discover a wide range of intervention techniques and consensus-building strategies
Achievement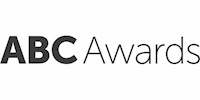 2 CPD points / hours
Description
Course Outline
**Facilities Management Diploma**
Module 1: Facility Management
Introduction to Facility Management
What is FM?
The Strategic Role of Facilities Management
The Nature of Facility Management
Management of the Organisation
Lease Administration
The Development of a Facility Management Philosophy
Sourcing Facilities Services
Facilities Management: A World Of Skilled Work
Importance of Facility Management
What Benefits Does Facilities Management Offer?
How is a Facility Correctly Managed?
Terms and Definitions
Asset register
Building fabric
Building management system (BMS)
Building physicist
Computer-aided facilities management system (CAFM)
Computer-aided maintenance management system (CMMS)
Facilities maintenance
Maintenance plan
Maintenance policy
Maintenance strategy
Operational plan
Plus much more
Module 2: Facilities Management in the Workplace
Buying Gas, Electricity and Water
How to Get the Best Deal
BETTA
Large Energy Users
Combined Heat And Power
Integrated Power
Open Systems in Building Control
Avoiding Power Failures
Checking Utility Invoices
Meter-Reading Errors
Measuring Energy Efficiency
Energy-Efficiency
Improvement Programmes
Plus much more
Module 3: Sustainable Development and Facilities Management
Sustainable Development and Facilities Management
What is Sustainable Development and Facilities Management?
The Growing Age of Facilities Management
De?nitions of Facilities Management
Business Challenges for FM
Global Maturity of Facilities Management
What is Sustainable Development?
What Does Sustainable Development Mean?
Corporate Responsibility
Global Alliance for Building Sustainably (GABS) Charter
Requirements for Facilities Managers
Strategic Challenges
Performance Indicators
Facilities Life Cycle
Life Cycle Facilities Approach
Sustainable Buildings
Building Life Cycle
Whole-Life Value
Design, Build, Finance, Operate (DBFO)
Corporate Strategy
Achievement of Business Bene?t
Module 4: Facility Operations
Introduction
Mechanical and Electrical
Indoor Air Quality
Energy Ef?ciency Programme
Performing an Energy Audit
Preliminary Audit
Costs Savings
Comprehensive Audit
Training Programme
Planned Maintenance Schedules
Plus much more
Module 5: Operations and Maintenance
Contracting and Types of Contracts
The Major Advantages of Job Order Contracting are
Elimination of Change Orders
Partnering
Automation
Facility Operations
Plant Operations
Energy Management
Hazardous Waste Management
Asbestos
Other Waste
Recycling
Inventory Management
Module 6: Facilities Maintenance Planning, Budgeting and Method
Facilities Maintenance Planning
Assessment of Maintenance Planning
Facility Assets and Maintenance Resources
Maintenance Planning Process
Maintenance Costs, Finance and Methods
Maintenance Methods
Planned Maintenance
Preventive Maintenance
Unplanned Maintenance
Factors Affecting Maintenance
Health and Safety
Initial Review
Materials and Components
Module 7: Performance and Installations Management
Performance and Information Management
Quality Control
Inspections
Frequency of Inspection
Reporting
Information Management
Records and Documents
Building Log-book and Building Manual
Drawings
Specifications and Schedules
Installations Management
Mechanical installations
Electrical installations
Fire protection
Building management system
Manuals, registers and inventories
Structure of maintenance manual
Engineering installations
Module 8: Project Management
Introduction
Project Definition
Project Characteristics
Project Performance Dimensions
Project Life Cycle
Conceptualisation Phase
Life Cycle Path
Project Classification
Project Management
Benefits of Project Management Approach
Economic and Market Analysis
Technical Analysis
Environmental Impact Studies
Objectives of Environmental Impact Studies
Plus much more
Module 9: Human Resource Management
What is Human Resource?
What is HRM?
The Role of HRM
Development of Workplace Policies
Compensation and Benefits Administration
Training and Development
Dealing with Laws Affecting Employment
Strategic HRM
Functions of Human Resource Management
What Do We Mean by 'Multiculturalism'?
Multiculturalism and the UK
The Benefits of Multiculturalism in the Workplace
How Can Language Translation Support Multiculturalism?
Recruitment and Selection Process
Plus much more
Module 10: Real Estate Management, Client Delivery Models & Outsourcing
Real Estate Management
What is Real Estate?
Purchase or Lease?
The Buy-Lease Analysis
Advantages of Purchasing
Advantages of Leasing
Sale-Leaseback
The Negotiating Process
Site Selection and Acquisition
Plus much more
Client Delivery Models
Client Delivery Models as Strategic Partnerships
In-House Delivery Model
Bundled Contracts (Or Single Sourced Service)
Total Facilities Management
Outsourcing of Services or In-House Staff
What is Outsourcing?
Why Do Companies Outsource?
Cost Reduction
Access to More Talent
Flexibility
Speedy Hiring Process
Fresh Perspectives
Plus much more
**Facilitation Skills**
Module One: Getting Started
Module Two: Understanding Facilitation
Understanding Facilitation
Understanding Facilitation Case Study
Module Three: Process vs. Content
Process vs. Content
Process vs. Content Case Study
Module Four: Laying the Groundwork
Laying the Groundwork
Laying the Groundwork Case Study
Module Five: Tuckman and Jensen"s Model of Team Development
Tuckman and Jensen"s Model of Team Development
Tuckman and Jensen"s Model of Team Development Case Study
Module Six: Building Consensus
Building Consensus
Building Consensus Case Study
Module Seven: Reaching a Decision Point
Reaching a Decision Point
Reaching a Decision Point Case Study
Module Eight: Dealing with Difficult People
Dealing with Difficult People
Dealing with Difficult People Case Study
Module Nine: Addressing Group Dysfunction
Addressing the Group Dysfunction
Addressing the Group Dysfunction Case Study
Module Ten: About Intervention
About Intervention
About Intervention Case Study
Module Eleven: Intervention Techniques
Intervention Techniques
Intervention Techniques Case Study
Closing
Assessment
In order to complete the course successfully, learners are required to take an online MCQ exam. This exam will be assessed automatically, and learners will instantly know whether they have been successful. Learners need to achieve 60% of the marks to pass the exam. If anyone fails to achieve 60% in the first attempt, they can retake the exam one more time without any additional fee.
Requirement/Certification
Endorsed Certificate of Achievement
At the successful completion of the course, the learners can order an endorsed certificate of achievement from ABC & Certa Awards by paying the accreditation fee of £108. There is an additional £10 delivery charge for international students.
Certificate of Completion from Course Gate
At the successful completion of the course, the learners may order the Certificate of Completion from Course Gate (soft copy) by paying only £2. For the Printed hard copy of the certificate, the learners have to pay £9. There is an additional £10 delivery charge for international students.
Who is this course for?
Facilities Management Diploma is perfect for anyone trying to learn potential professional skills.
As there is no experience and qualification required for this course, it is available for all students from any academic background.
Career path
This Facilities Management Diploma provides expert training to fast-track your career, whether you're new to facilities management or want to build on your skills. Other career opportunities and roles in this field include:
Asset Manager
Property Manager
Construction Manager
Energy Manager
Facilities Coordinator
Operations Manage
Questions and answers
---
Wincent asked:
May I apply for the course now but to start the course 3 months later?
Answer:
Dear Wincent, Good morning. Yes, you will get one year access to the course after purchasing and you can complete it anytime within a year. You can study the course at a convenient time. Thanks
This was helpful.
Thank you for your feedback.
Legal information
This course is advertised on reed.co.uk by the Course Provider, whose terms and conditions apply. Purchases are made directly from the Course Provider, and as such, content and materials are supplied by the Course Provider directly. Reed is acting as agent and not reseller in relation to this course. Reed's only responsibility is to facilitate your payment for the course. It is your responsibility to review and agree to the Course Provider's terms and conditions and satisfy yourself as to the suitability of the course you intend to purchase. Reed will not have any responsibility for the content of the course and/or associated materials.