Cyber Security Professional
Includes Mile2, CompTIA and ITIL! Become The Perfect Cyber Security Candidate!
Summary
Price
Enquire to get more info on pricing
Payment options
Credit & Debit Card, Online, E-Commerce, Telephone, Bank Transfer, PayPal. A flexible,... Read more
Study method
Online, self-paced
Qualifications
CompTIA A+
CompTIA Network+
CompTIA Security+
CompTIA Security+ CompTIA Cyber Security Analyst (CySA+)
ITIL V3 Foundation
CompTIA IT Fundamentals Certification
Certified Professional Ethical Hacker
Additional info
Exam(s) / assessment(s) is included in price
Tutor is available to students
Overview
This package has been crafted by our Cybersecurity training experts to give you the widest skill set possible to leapfrog your IT career and build you into the model Cybersecurity professional at the end of it.
We have built this package around Mile2's Certified Professional Ethical Hacker (CPEH) course, so that you can build yourself into becoming an Ethical Hacker, while learning everything else about the IT industry along the way.
On top of the Mile2 course, we have added the leading certifications from IT training giants, CompTIA. By including A+, Network+ and Security+, you can use this course to give yourself the platform you deserve in your IT career. As well as their 3 flagship certifications, you also get the introductory course, CompTIA IT Fundamentals, to give you a basic understanding of the concepts covers in A+. We've also included CompTIA CySA+, which you will be ready for after completing CompTIA Security+.
To give you an understanding of service management and project management within IT, we have added ITIL Foundation to this package, so that you will eventually become a candidate that employers simply won't be able to turn down.
Package Pathway
We have designed this package with you in mind. This package was purpose built to take you from someone who has an interest in IT, to someone who has a burning passion for a career in IT and Cybersecurity.
CompTIA IT Fundamentals
CompTIA A+
CompTIA Network+
CompTIA Security+
CompTIA CySA+
ITIL Foundation
Mile2 Certified Professional Ethical Hacker (CPEH)
By 2019 there will be a skills gap of over 1 million people worldwide in Cybersecurity, meaning if you get qualified now, you will be in the driving seat of your career! There is no better place to start than with Mile2, CompTIA and e-Careers.
About Mile2
Mile2 have been going since 2008, and since then have established themselves as the world leaders in Cybersecurity certifications, with a vast range of courses that cover all aspects of Cybersecurity. Their courses are endorsed by organisations such as Boeing, the National Security Agency (NSA), the US Air Force and the Federal Bureau of Investigation, to name a few.
Organisations Who Trust Mile2
Mile2's courses are used by some of the most well-known companies and organisations in the world, most of whom are leaders in their respective field. Their list of clients includes:
Federal Bureau of Investigation (FBI)
Hyundai
General Motors
AT&T
Coventry University
Standard Chartered
Delta Air Lines
KPMG
UBS
Sprint Mobile
Symantec
The scale of the companies above gives you some idea of the level that Mile2 are at - any Cybersecurity course that is endorsed by the FBI is a course you should be doing to advance your career.
What's Included?
Mile2
Video Course Material
e-Book so you can study offline
Live Lab access so you can put into practice what you learn
Prep guide for the exam
Exam simulator to give you an idea of where you're at before taking the real exam
Exam voucher included in course cost, so you don't need to pay for anything else
You also get 1 free retake for your exam, giving you peace of mind
CompTIA
Obtain the most transferable IT qualifications on the planet
Practice your skills in a real-world environment with Live Labs
Expert Tutor Support Available
Obtain an ISO and globally recognised Certification
Exams included
Join 2 million+ IT professionals who boast CompTIA certifications
Stay relevant and up-to-date
ITIL®
Study with an Official Axelos Training Organisation
Master the number one solution framework and approach to service management in the world
Expert Tutor Support Included
Save time and money with eLearning!
Increase your standing within the IT industry
Qualifications
CompTIA A+
CompTIA Network+
CompTIA Security+
CompTIA Security+ CompTIA Cyber Security Analyst (CySA+)
CompTIA IT Fundamentals Certification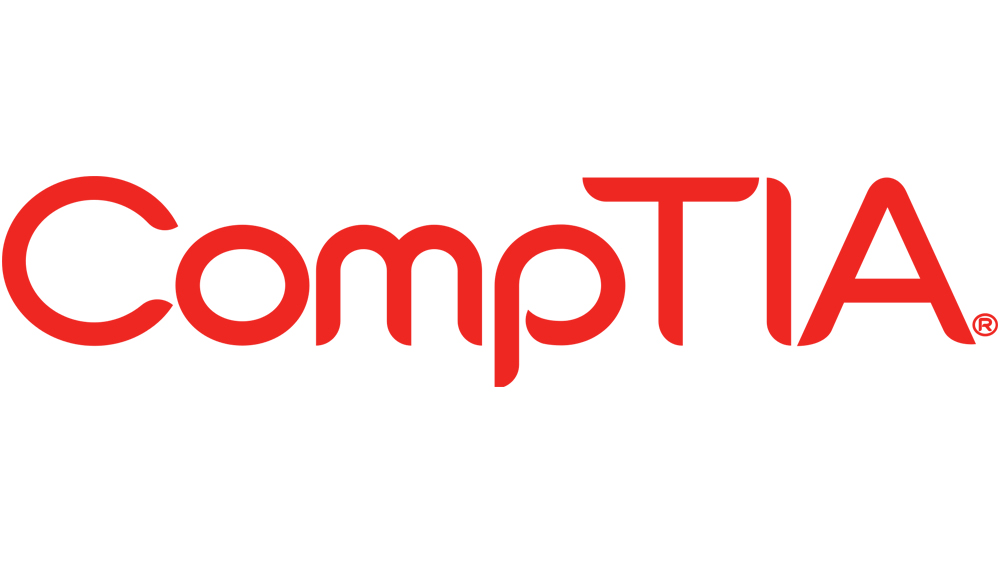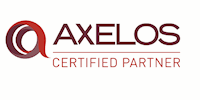 Certified Professional Ethical Hacker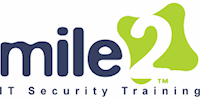 Description
This package blends the most sought-after Cybersecurity certification in the job market today with some of IT's leading certifications. CPEH gives you the knowledge and skills of Ethical Hacking, and the CompTIA elements teach you everything else you need to know in IT. This combination will make you highly employable and put you above the competition when it comes to hiring.
As well as the Mile2 certification, this package also includes access to CompTIA's 3 leading IT certifications; A+, Network+ and Security+. As well as this, we have included CompTIA IT Fundamentals, CompTIA CySA+ and ITIL Foundation, to make you a formidable candidate when you start applying for jobs.
Labs
Both the CompTIA and the Mile2 elements of this package include access to Labs, where you can put into practice what you have learned, in a simulated experience. There are 13 CPEH Labs, including; Password Cracking, Attacking Databases and Attacking Web Applications.
Mile2
The CPEH modules are as follows:
Course Introduction
Introduction to Ethical Hacking
Linux Fundamentals
Protocols
Cryptography
Password Cracking
Malware
Security Devices
Information Gathering - Passive Reconnaissance
Social Engineering
Active Reconnaissance
Vulnerability Assessment
Network Attacks
Hacking Servers
Hacking Web Technologies
Hacking Wireless Technologies
Maintaining Access and Covering Tracks
Exam
The CPEH exam is delivered through Mile2's Assessment and Certification System ("MACS"). The exam consists of 100 multiple-choice questions, and lasts for 2 hours. The pass mark for this exam is 70%.
CompTIA
CompTIA IT Fundamentals Course Units
Software
Hardware
Security
Networking
Basic IT Literacy
Course Review
CompTIA A+ Course Units
Hardware
Networking
Mobile Devices
Hardware and Networking Troubleshooting
Windows Operating Systems
Other Operating Systems and Technologies
Security
Software Troubleshooting
Operational Procedures
CompTIA Network+ Course Units
Network Theory
Bounded Network Media
Unbounded Network Media
Network Implementations
TCP/IP Addressing and Data Delivery
Routing
TCP/IP Services
WAN Infrastructure
Cloud and Virtualisation Technologies
Network Security Basics
Preventing Security Breaches
Responding to Security Incidents
Remote Networking
Network Management
Troubleshooting Network Issues
CompTIA Network+ Exam (N10-007)
Maximum of 90 questions
Multiple-choice, drag and drop and performance-based formats
90-minute duration
720 out of 900 needed to pass (80%)
CompTIA Security+ Units
Security Fundamentals
Identifying Security Threats and Vulnerabilities
Managing Data, Application and Host Security
Implementing Network Security
Implementing Access Control, Authentication and Account Management
Managing Certificates
Implementing Compliance and Operational Security
Risk Management
Troubleshooting and Managing Security Incidents
Business Continuity and Disaster Recovery Planning
CompTIA Security+ Exam (SY0-501)
Maximum of 90 questions
Multiple-choice, drag and drop and performance-based formats
90-minute duration
750 out of 900 needed to pass (83.33%)
CompTIA CySA+ Course Units
Assessing Information Security Risk
Analysing the Threat Landscape
Analysing Reconnaissance Threats to Computing and Network Environments
Analysing Attacks on Computing and Network Environments
Analysing Post-Attack Techniques
Managing Vulnerabilities in the Organization
Implementing Penetration Testing to Evaluate Security
Collecting Cybersecurity Intelligence
Analysing Log Data
Performing Active Asset and Network Analysis
Responding to Cybersecurity Incidents
Investigating Cybersecurity Incidents
Addressing Security Architecture Issues
Appendix A: Mapping Course Content to CyberSec First Responder (Exam CFR-210)
Appendix B: Mapping Course Content to CompTIA CyberSecurity Analyst+ (Exam CS0-001)
Appendix C: Security Resources
Appendix D: U.S. Department of Defence Operational Security
CompTIA CySA+ Exam (CS0-001)
85 questions
Multiple-choice and performance-based questions
165 minutes' duration
750 out of 900 maximum needed to pass
ITIL Foundation
ITIL Foundation Course Units
Course Focus
The Service Lifecycle
Key Concepts and Definitions
Service Strategy
Service Design
Service Operation
Functions
Roles
Technology and Architecture
Who is this course for?
Because we have blended CompTIA's IT certifications with Mile2, this course is accessible for people wanting to start a career in IT, with a view to becoming a Cybersecurity professional at the end of it. We recommend doing the courses in the following order:
CompTIA IT Fundamentals
CompTIA A+
CompTIA Network+
CompTIA Security+
CompTIA CySA+
ITIL Foundation
Mile2 Certified Professional Ethical Hacker (CPEH)
Requirements
There are no requirements to begin with the CompTIA certifications, as they will take you from entry level to well-rounded IT professional and allow you to then begin with the Mile2 courses.
This package has been designed to make a career in IT and Cyber Security accessible for anyone. Completing this package will mold you into an extremely well-rounded IT & Cyber Security professional, and make you impossible to not hire.
Career path
Upon completion of this course package, you will be able to start working in any of the following roles:
Information System Manager
Security Officer
Penetration Tester
Cybersecurity Engineer
Cybersecurity Manager
Ethical Hacker
Network Auditor
Vulnerability Assessor
Information Security Manager
Rating and reviews
There haven't been any reviews for this course yet.
Please sign in to review this course.
Legal information
This course is advertised on reed.co.uk by the Course Provider, whose terms and conditions apply. Purchases are made directly from the Course Provider, and as such, content and materials are supplied by the Course Provider directly. Reed is acting as agent and not reseller in relation to this course. Reed's only responsibility is to facilitate your payment for the course. It is your responsibility to review and agree to the Course Provider's terms and conditions and satisfy yourself as to the suitability of the course you intend to purchase. Reed will not have any responsibility for the content of the course and/or associated materials.