How to become a Production Assistant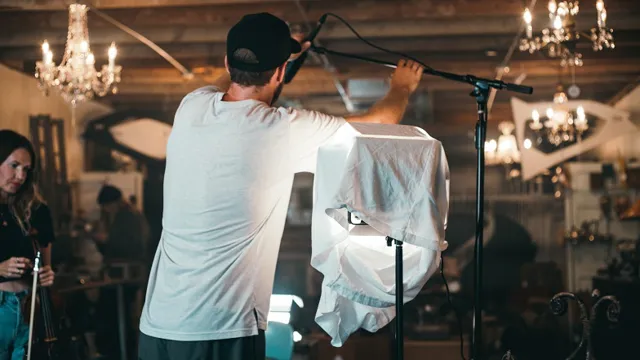 Want to see stories come alive on screen? You should be a production assistant.
A production assistant supports a producer in making theatre shows, TV programmes or films. Production assistants can be located or at an office, film or TV studio. At times, they may also have to travel to help with location shots. 
The specific duties a production assistant performs will depend on the type of production they're working on, but may include: 
Attending production meetings

Sourcing and hiring studio facilities and equipment

Arranging travel and accommodation for staff and actors

Distributing scripts to the relevant people

Working with the camera crew to ensure they get the shot they need

Obtaining permission to use copyrighted TV/film clips or music 

Managing the production budget

Keeping records of shots filmed 
To work as a production assistant, you'll need a genuine interest in either theatre, TV or film. So for boxset lovers or film-buffs, this could be the job for you. 
A degree isn't necessary to work as a production assistant, and employers value people who have gained experience and skills in this sector, either from a hobby (e.g., amateur dramatics) volunteering, an internship or experience in a similar role. 
However, a degree in theatre, film, media or communications can give you the edge over other candidates if you want to progress to become a researcher or producer. 
To become a production assistant, you'll need to be: 
Able to think on your feet

Proficient using a computer and other digital equipment

Adaptable

Confident communicating with a range of different people

Deadline focused

Thorough and have excellent attention to detail

Patient 

Able to work well under pressure 
Production assistant
Up to £20,000
Production coordinator
Up to £25,000
"

My job as a production assistant carries a lot of responsibility. Effectively, I'm there to keep the show or programme running without a hitch. Each day is different. I could be showing actors around the set, getting refreshments and snacks for the cast and crew, making sure all the paperwork relating to the production is in order, clearing the set, and just about anything that the production team needs doing. A can-do attitude is so important if you want to make it in the industry. Being noticed by producers or directors for your ability to get things done is a sure way to get hired to work on other shows or programmes.

"
Get qualified
A degree isn't necessary to become a production assistant, but some employers may prefer this. It's possible to get a job as a production assistant with a qualification in media from college, through an apprenticeship or by working your way up in the industry.