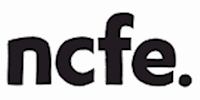 Northern Council for Further Education (NCFE) awarding body
What we're all about
NCFE is a national Awarding Organisation, passionate about designing, developing and certificating diverse, nationally recognised qualifications and awards. These qualifications contribute to the success of millions of learners at all levels, bringing them closer to fulfilling their personal goals. Last year alone, over 340,000 learners from over 2,000 colleges, schools and training organisations chose NCFE as the Awarding Organisation to help them move their careers forward.
Dynamic and responsive
NCFE is a registered educational charity and has a strong heritage in learning, going back over 150 years. With a buzz that sets it apart, NCFE is proud to be recognised for its exceptional customer service and friendly approach. We're a values based company and our values are at the heart of everything we do.
NCFE's extensive product catalogue includes a wide range of general and vocationally related qualifications in a variety of subject areas, as well as Competence Based qualifications/NVQs, and Functional Skills qualifications.
NCFE is recognised as an Awarding Organisation by the qualification regulators ('regulators') for England, Wales and Northern Ireland. The regulators are the Office of the Qualifications and Examinations Regulator (Ofqual) in England, the Welsh Government in Wales and the Council for Curriculum, Examinations and Assessment (CCEA Regulation) in Northern Ireland.