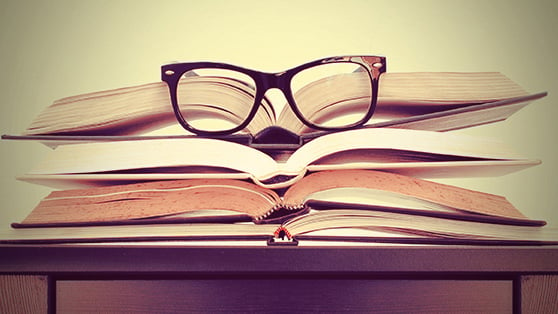 Worried the education section of your CV could be holding you back?
What qualifications you choose to include on your CV is largely dependent on what stage of your career you're in, and where your most impressive accomplishments lie.
Confused about which parts of your education you should include? Here's our advice…
If you've just left school…
If you're a recent school leaver, place emphasis on your GCSEs, A levels, or any other accomplishments you've achieved whilst you were in education.
As most roles you apply for won't be looking for much direct work experience, this is a great way to help sell yourself for a role. At the very least, a pass in Maths and English is essential for many jobs, so be sure to include these.
List the subjects you studied and your grades, but feel free to condense them down into less detailed descriptions if you're not sure they're your strongest selling point. This will also allow more space for other experience e.g. part time/summer jobs that directly relate to the role you're applying for.
If you've just left University…
As a recent graduate you should always focus on your degree, and include college and school level information with less detail.
If you have a large number of GCSEs, list the amount and the grades you got rather than each individual subject (e.g. 11 GCSEs A-C). This saves space and makes your CV clearer and easier to read.
Work experience should also come secondary to education at this stage. Structure your CV by including your degree information first, and then go on to include any jobs you may have held in the following section.
Including individual modules isn't absolutely necessary, but could increase your chances if the modules relate closely to the role you're applying for. If you don't have a lot of work experience, this is a good way to demonstrate your skills and ability to do the job.
If you're still studying…
If you're still in education, or you're developing your knowledge by taking an additional qualification, information on your current area of study is likely to be the most relevant.
Include any predicted grades, if you have them, and dates for when you're likely to complete your studies. You may also choose to add in more information about the modules you've covered so far, especially if they're directly related to the role.
This way, employers can identify any specific knowledge you've already gained in the industry, and won't be in the dark about completion dates when it comes to offering you the role.
If you have a professional qualification…
Perhaps you haven't been in education for a while, and have decided to brush up on your knowledge in an industry or learn something. In this case, you would benefit most from detailing your most recent educational qualification, and keeping the others brief.
If you aren't that far removed from education, and it relates equally to the role, then place an equal amount of emphasis on each qualification.
If you took a course for the purpose of developing current skills and gaining a higher-level role in a career you already have experience in, then make sure previous work experience or related education is also adequately included. This enables the employer to see how you've grown and developed, and they will admire your dedication to the field.
If you've been in employment for a while…
If you've taken a break from your career, it's likely that you've developed an extensive portfolio of work experience on your CV.
Don't add unnecessary clutter by including a great deal of education on top of that – especially if it happened 10 years ago. Detailing jobs you've had that represent your talents and skills, not to mention, dedication and passion for the industry you're in, will be what attracts most prospective employers.
Include your education, but detailed descriptions aren't necessary in this situation; condense information into short lists, with grades and courses – but there's no need for module choices or individual subjects to be addressed in detail.
Final thoughts…
Remember: what you include is heavily dependent on what kind of role you're applying for and its requirements. Take the time to read the job specification and skills needed and cater your CV to that.
Bear in mind that your most successful achievements (educational or otherwise) are the ones worth showcasing, so draw attention to your most impressive accomplishments and focus on what paints you in the best light from an employer's perspective.
CVs come in all kinds of variations, and information on your education is one of those ever-changing variables. Always include the basics, expand on them when necessary, and think about what's most relevant to the role. Then structure accordingly.
Need more CV advice?
It takes an employer just seven seconds to save or reject a job applicant's CV. This means creating a succinct CV is absolutely vital if you want to land that all-important interview.
To find out how to make your CV stand out from the crowd, buy James Reed's new book: The 7 Second CV: How to Land the Interview.
Still searching for your perfect position? View all available jobs now
Sign up for more Career Advice