Looking for a job in October? You're in luck. There are now more vacancies on reed.co.uk than at any time in the last five years.
That's right. Over the last month we've hit the 160,000 job barrier. We've also expanded in a range of different industries, with significant rises for jobs in Construction, Education, Motoring & Automotive and Security & Safety.
Ready to find your dream career? Here are just a few of the top companies hiring this month:
EDF Energy
EDF Energy are the UK's leading generator of low carbon electricity, generating around one fifth of the nation's electricity. Not only do they supply electricity and gas to nearly 5.5 million homes and businesses, they also employ somewhere in the region of 15,000 people.
They're currently looking to employ staff in roles ranging from Search and Social Media through to Project Management, HR and Engineering. If you're interested in developing your career, and want to work for one of the UK's biggest companies, apply today.
Locations: Throughout the UK
Menkind
Featured in the Sunday Times Fast Track 100 group of the fastest growing private companies for two years running, Menkind is a niche multi-channel gift and gadget retailer, and is found in many of the busiest high-streets and shopping centres around the UK.
As one of the top gift-buying destinations for the Christmas period, their latest recruitment drive is mainly concentrating on filling a range of seasonal vacancies to cope with demand. Perfect for those looking for a fun and fast-paced environment, especially if you like getting to grips with the latest gadgets.
Technophobes/Scrooges need not apply.
Locations: Throughout the UK.
View all jobs with Menkind now »
Twitter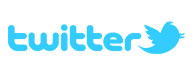 Spend all your time on Twitter? Why not work for them?
With 200 million active users, Twitter now plays an enormously powerful part in the way many of us stay up-to-date with the things we care about.
Based in Dublin and London, they are recruiting for a wide range of different roles and in a variety of different sectors, including Sales, Accountancy, IT, Human Resources, Media, Marketing and more.
Perfect, so long as you can write everything in 140 char…
Locations: London and Dublin.
View all jobs with Twitter now »
Virgin Active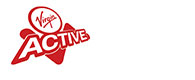 Headed by the billionaire entrepreneur Richard Branson, Virgin Active run health clubs/gyms in 118 UK locations. Over 1.1 million people across the world make up their membership, and they pride themselves on their key values: challenging the norm, having fun, excellent customer service, value for money and innovation.
If you're a fitness fanatic looking for a challenging and rewarding career in a friendly environment, this may be the perfect opportunity for you. So whether you're looking for work as a Personal Trainer, Children's Activities Assistant, Chef, Sales Consultant or Spa Assistant, apply now.
And yes, membership is complimentary… Live happily ever active.
Locations: Throughout the UK.
View all jobs with Virgin Active now »
Your Move
With over 320 branches across the UK, YOUR MOVE is not only one of the most familiar names in estate agency, they are also the single biggest estate agency brand and the largest lettings agent in the UK.
They're on the lookout for Lettings Negotiators, Branch Managers, Property Consultants, and a variety of other roles.
Passion for property? It's your move…
Locations: Throughout the UK.
View all jobs with YOUR MOVE now »
Sign up for more Career Advice