Looking for a job in November? Don't panic. We know where there are more than a few available…
With Christmas literally months/weeks/days away (delete according to excitement level), November is a great time to find your perfect position and start saving some last-minute money before the Christmas rush begins. So, to save you hours spent searching, we've compiled a list of some of the freshest vacancies available right now.
Ready to find your dream career? Here are just a few of the top companies hiring this month:
Care UK
Care UK is one of the UK's leading independent providers of health and social care services. They provide homecare, run hospitals, treatment centres and care homes, and their staff are made up of doctors, nurses, community and care workers/helpers with one main thing in common: they love what they do.
They are currently looking to employ a number of staff with skills ranging from care work, admin and secretarial, through to IT, Marketing and HR. If you're interested in making a positive difference to both your career and your community, and want to work for one of the UK's biggest health and social care companies, apply today.
Locations: Throughout the UK
View all jobs with Care UK now »
Coca-Cola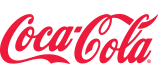 Coca-Cola Great Britain (CCGB) own over 20 individual brand names and nearly 80 products, and employ over 4,600 employees. They're responsible for developing new lines and extending the existing brand range to meet ever-changing tastes.
Their latest recruitment drive is concentrating on filling a range of sales, management and procurement roles. Want to work for one of the world's biggest companies? Fan of cola? It's pretty much a no-brainer.
And let's face it. The holidays are coming…
Locations: Throughout the UK.
View all jobs with Coca-Cola now »
Pizza Express

Founded in 1965 by Peter Boizot, Pizza Express is a restaurant group with over 400 venues worldwide. They're searching for managers, assistant managers and more to form part of their winning team.
In return, they offer first class career development, not to mention a salary and benefits package that you may well expect from one of the UK's favourite brands. There is also a substantial staff discount for any who wish to take the term 'brand ambassador' literally.
Locations: Throughout the UK.
View all jobs with Pizza Express now »
Specsavers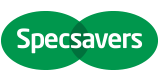 Want to work for the UK's most trusted optician? You're in luck. We have a number of jobs available with Specsavers.
Beginning as a small family business more than 25 years ago, Specsavers has grown to over 1,500 optical stores in 10 countries. Still run by the same family, their goals have remained the same – to offer style, value for money and expertise.
Bored of your job? You should go to Specsavers.
Locations: South West, West Midlands and Home Based.
View all jobs with Specsavers now »
Starbucks
Feel like you can't function in the morning without your morning cup of coffee? We may have found the perfect job for you…
As well as being arguably the world's leading coffee brand, Starbucks has just been voted one of the UK's 50 'Great Places To Work', and they're on the lookout for world class managers in a range of locations. Not only do Starbucks offer competitive salaries and an excellent bonus scheme, they also provide employees with a fresh bag of coffee each week. Seriously.
Looking for a new career? Make it a Grande…
Locations: Throughout the UK.