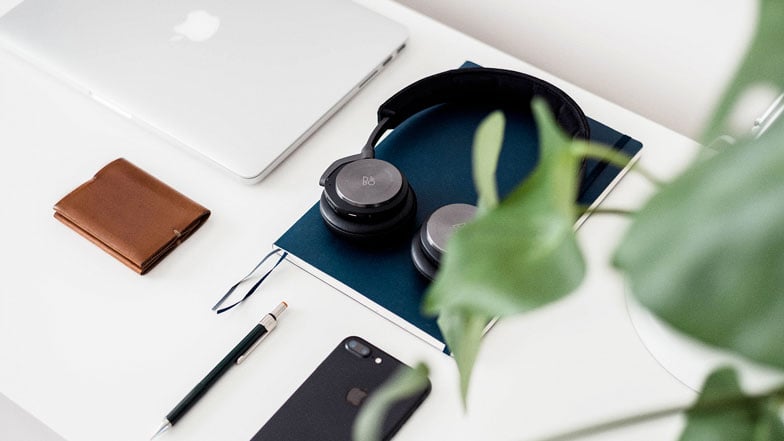 Behind every CV is a good cover letter…
Writing a cover letter is an essential part of almost every job application. Not only do you have to make sure it sells your skills and abilities to recruiters, you also need to do it in a clear and concise manner that ultimately persuades the reader to want to meet you.
We've already covered what a cover letter is, but here's our step-by-step guide to help you get started on writing one:
How to start a cover letter
First things first, you need to do your research.
Take some time to look into the role you're applying for and the company – and use this information to tailor your cover letter accordingly.
When writing a cover letter, you should find out:
What does the company do?
Who are its competitors?
Who is its target audience?
What does the role involve?
What are the essential skills?
Once you've found answers to these questions, you'll be able to make it clear in your cover letter how your skills and abilities match up with what the employer is looking for.
Not only will doing research give you the knowledge you need to tailor your cover letter and CV to the style of the company, it also demonstrates that you've got a real interest in the specific role and company.
How to format a cover letter
Your cover letter should be well-presented, concise and to-the-point.
So for your cover letter layout, use an easy-to-read font, and don't get carried away with embellishments. No pictures, no Comic Sans, and definitely no word art necessary.
Cover letter examples and samples
How long should a cover letter be?
Aside from ensuring it's written using clear paragraphs – it also should be the right length. Too long, and you'll risk rambling (and/or boring the recruiter); but too short, and you're unlikely to have covered everything.
Aim for half a side of A4 (or one page maximum), and you'll be on the right track.
Five things you need to stop doing on your cover letter
How to address a cover letter
Cover letters should be addressed to the person dealing with the application. Usually, this will be shown somewhere in the job advert – and if not, don't be afraid to find out. 
Start by visiting the company's website to track down the name of a relevant recipient. If you have no luck there – there's no harm in simply calling and asking. Not only will you be able to address your letter accurately, you'll also demonstrate your initiative and genuine interest in the role.
If you manage to find a name – address with 'Dear Mr Smith/Dear Ms Jones'.
And if you don't? 'Dear Sir/Madam' will suffice.
How to structure a cover letter
Although there are no set rules on how your cover letter should be structured, making sure it flows well is vital if you want to impress recruiters.
Here's a rough guideline on what to include when writing a cover letter:
Opening the letter – Why are you getting in touch?
The opening paragraph should be short and to the point, explaining why you're getting in touch. It's also useful to include where you found the ad i.e. advertised on Reed.co.uk. If someone referred you, mention their name in this section.
Example: I wish to apply for the role of IT Manager, currently being advertised on Reed.co.uk. Please find enclosed my CV for your consideration.
Second paragraph – Why are you suitable for the job?
Briefly describe your professional and academic qualifications that are relevant to the role and ensure you refer to each of the skills listed in the job description.
Example: As you can see from my attached CV, I have over three years' experience in the IT industry, and I believe the knowledge and skills built up during this time make me the perfect candidate for the role.
Third paragraph – What can you do for the company?
Now's your opportunity to emphasise what you can do for the company. Outline your career goals (making it relevant to the position you're applying for) and expand on pertinent points in your CV – including examples to back up your skills.
Example: In my current role as Senior Marketing Executive at Software Company X Ltd, I have been responsible for increasing incoming client enquiries for our B2B product lines by 156% in under 12 months, which helped the business increase its revenue by 55% year-on-year.
Fourth paragraph – Reiterate
Here's where you reiterate your interest in the role and why you would be the right fit for the role. It's also a good time to indicate you'd like to meet with the employer for an interview.
Example: 
I am confident that I can bring this level of success with me to your company and help IT Company LTD build upon its reputation as one of the UK's fastest-growing software houses. With my previous experience and expertise, I believe I can start actively contributing to the business as soon as possible.
Thank you for your time and consideration. I look forward to meeting with you to discuss my application further.
Closing the letter
Sign off your cover letter with 'Yours sincerely' (if you know the name of the hiring manager), or 'Yours faithfully' (if you don't), followed by your name.
How to: Overcome common cover letter problems
Ready to start writing a cover letter? Download our free cover letter template now
Read more cover letter help & tips
Still searching for your perfect position? View all available jobs now
Sign up for more Career Advice