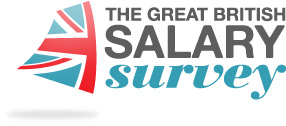 UK salary secrets revealed
Using the information provided by over 6,000 UK workers, reed.co.uk reveals everything you need to know about pay, perks and education for people in your profession.

So when you're planning your next career move – whether it's a pay review, a new job or further education – use this information to help you reach your goals.
ANNUAL SALARY
How many hours a week do you work?
Where's the money?
(Highest - lowest)
£££
Yorkshire and Humberside
And at the top of the pile...
CEO
Finance Director
Head of IT
VP of Sales
Head of Marketing
EDUCATION
17%
of workers
have an undergraduate degree
29%
of workers
have a professional qualification
21%
of workers
are studying at the moment - Why?
Change my career
Required by my employer
Further my career
Maintain my qualifications
CURRENT JOB
When did you receive your last pay rise?
This pay rise was
as a result of
Pay Review


69.29%

Changed Roles


30.71%
How do you feel about your job?
25%
I'm not at all happy - I want a new job
THE PERKS MOST VALUED BY UK WORKERS
Company share option plan