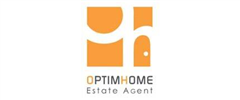 Jobs from Optimhome Real Estate Limited
OptimHome: a new approach to the business
A national real estate network where real estate agents operate from their home.
The originality of our concept is a traditional Agency without a shop window: the shop is replaced by the internet window...
In France, since its conception in 2006, nearly 1300 independent agents joined our network and became the 1st national home-based real estate network. Our agents are professionally trained to exercise their activity in a regulated framework.
And proof that our concept is universal, OptimHome develops internationally!
Professionals at your service
Unlike traditional real estate agents, our agents operate from their homes. They know their geographic area and are involved in all phases of real estate transactions: sales and lettings valuation, applicant registration, prospecting, linking buyer and seller from their database, providing free financial advice, conveyancing and surveyors in conjunction with preferred partners to help facilitate your projects.
To better meet your needs, our agents benefit from training courses and professional support.
More than just a service, a complete service!
The Strength of OptimHome
OptimHome is also competitive with commission rates: because of the absence of expenses related to the operations of having offices.
One of the main issues of a real estate transactions is to expose it to the right audience. Therefore, we offer our customers a powerful advertising package for their property with a visibility on over 200 websites.
It is also the strength of our network.
A profession of the future
In the last few years, the industry has changed dramatically due to the impact of the internet. The market is experiencing major changes that promote the growth and consolidation of major networks. We have an economic model adapted to the reality of the market at the expense of the traditional agencies (financial fragility, poor communication, training...).
Our concept is growing at the rate of dozens of agents per month with their own business start-up thus positioning ourselves as a creator of the best agents.
Our agents work from their home, manage their time as they see fit, while never being alone!