1
Job from Pyramid Consultancy in Flint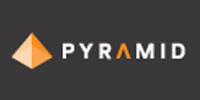 Featured

Just Added

Ending soon

Applied

Save

£18,000 - £23,000 per annum
Deeside Industrial Park
13 October
5 applications

Pyramid Consultancy are seeking an experienced Technical Assistant to join an expanding company based in Deeside. This is a new role for the company, and they are looking for someone who can ideally hit the ground running. Duties include: Specification control, raw material & finished product...