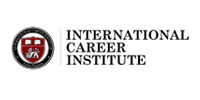 International Career Institute
International Career Institute
Who is looking out for your career? Your employer? probably not, your accountant? we doubt it. However at ICI we are looking out for your career interests. Not only will we teach you with the most effective skills and knowledge we will also help get your dream job or even help you start your own business! All ICI graduates are entitled to receive job search assistance as a graduate of the school.
The International Career Institute (ICI) is a leading provider of distance learning courses. Using experienced industry based faculty and the latest resources ICI delivers over 100 exciting career and lifestyle focused courses to a broad range of people and business's world wide.
ICI is a member of the College of Teachers and is accredited by the International Accreditation and Recognition Council (IARC). Accreditation ensures that the Institute has met criteria in the areas of administration, course content, course delivery and student assessment.
All ICI courses can be paid for using interest free payment plans. Enquire to learn more.